EX500 THIN CLIENT
ENTERPRISE-READY X86-64 THIN CLIENT FOR CITRIX, MICROSOFT, AND NCOMPUTING DESKTOP VIRTUALIZATION PLATFORMS.
The EX500 thin client is fully optimized for multiple virtualization platforms providing outstanding performance and value using the x86-64 CPU architecture. Features include 4K Ultra HD video, dual monitor ports, gigabit Ethernet, Bluetooth, broad peripheral support and Wi-Fi all controlled by enterprise-grade device management software–a perfect platform for knowledge workers across the organization.
MULTI-PLATFORM OPTIMIZATION
4K ULTRA HD SUPPORT, NATIVE DUAL DISPLAY
Powered by Intel x86-64 CPU architecture (Intel Celeron J3455 quad-core 1.5Ghz with burst frequency up to 2.3Ghz) and LEAF OS, EX500 provides exceptional multimedia capabilities demanded by knowledge workers delivering resolutions up to 4K Ultra HD (3840×2160) in native dual display. EX500 features dual display capabilities via two HDMI ports.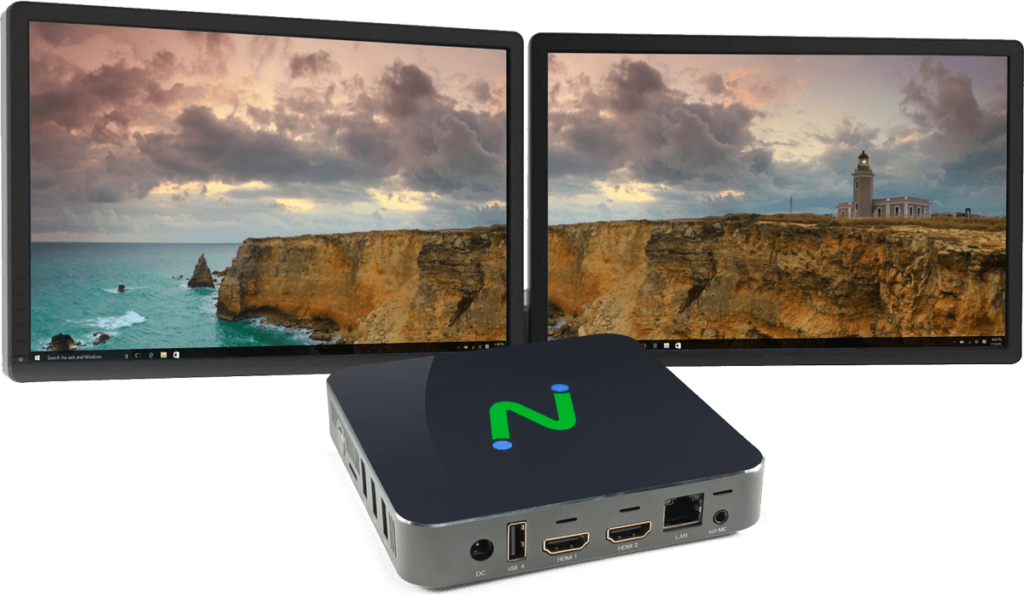 CENTRAL MANAGEMENT SOFTWARE KEEPS THINGS OPTIMIZED
PMC dramatically reduces the administrative overhead needed to maintain and control the environment. A dashboard overview and detailed event log provides valuable information about the deployment. Define device profile configurations and push to individual or grouped devices. Schedule updates including firmware for optimal time slots. Remote login for admins for troubleshooting purposes. Easy-to-use for smaller organizations yet powerful enough to manage large cross-organizational deployments across multiple geographic locations.
BROAD USB PERIPHERAL SUPPORT
EX500 allows transparent redirection of USB peripheral devices (and supports x86 drivers) for mass storage, printers, scanners, smart card readers, headsets or speakers, webcams, COM ports, and 3D mice in addition to the standard keyboards and mice. Network-connected printers can also be redirected to desktop virtualization sessions.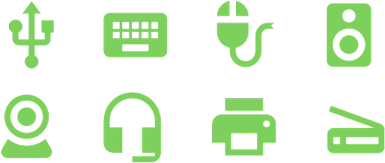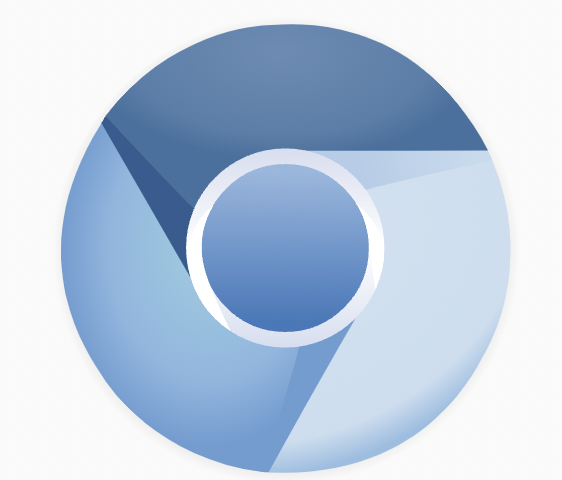 LOCAL APPLICATION SUPPORTLEAF OS includes select local applications that run on the device, not through a virtualization platform. Direct access to the web via Chromium Browser eliminates virtualization lag. Microsoft Teams and Zoom both benefit from direct audio/video relay eliminating common concerns of web conferencing through virtual platforms. Additional 3rd party Linux applications can be installed in LEAF OS via the custom module support to further extend its functionality. LEAF OS controls the availability of these apps and their deployment method, with a Guest Mode option for Kiosk-like use.
CONNECTIONS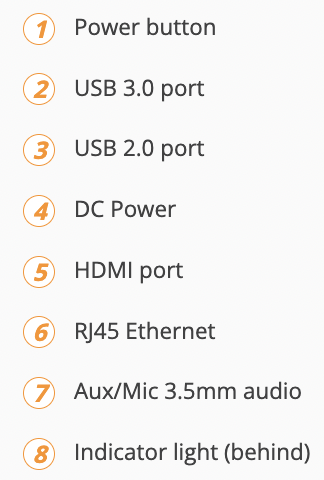 EX500 video;
DOCUMENTATION