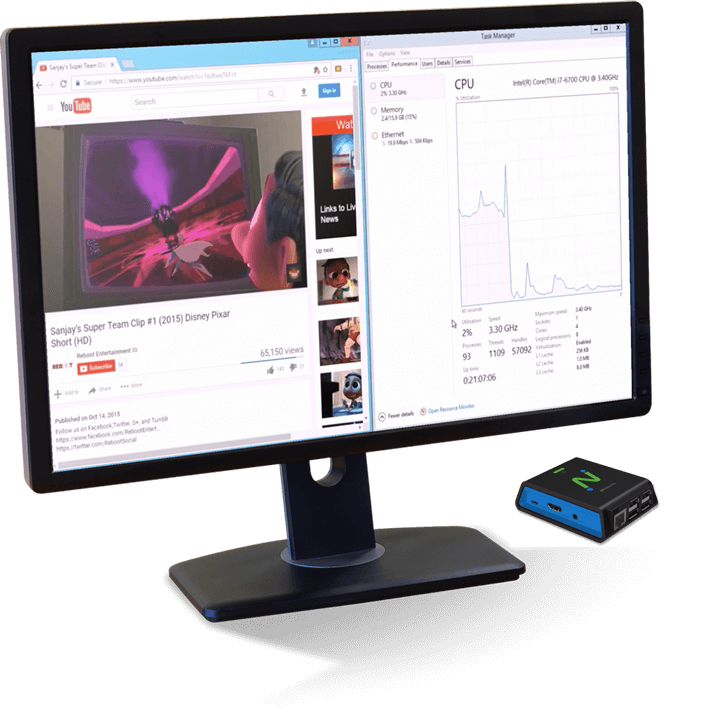 ACCESS UP TO 100 VIRTUAL DESKTOP SESSIONS PER VSPACE SERVER
The NComputing RXRDP+ Thin Client is a game-changing virtual desktop client device. Its sleek low-power design and form factor is easily mounted on a monitor or secured to a desk. Powered by Raspberry Pi 3B+, the RXRDP+ Thin Client device costs less than any other thin- or zero-client options and is a quarter of the cost of typical desktop PCs. With the ability to connect up to 100 or more user sessions to a single NComputing vSpace server, the combination provides a simple and powerful desktop virtualization solution at one-third the price of traditional alternatives.
NComputing RXRDP+ Thin Client  is a network-based thin client that allows 100 or more users to work simultaneously and independently on a single computer / operating system. With its HD quality multimedia performance, it provides the opportunity to use all office programs, graphic applications, email, internet pages and many applications as on a separate computer. It is an ideal solution for companies, educational institutions, hospitals, government institutions and home users where more than one computer is used. It eliminates replacement costs and maintenance costs. It is 80% cheaper than other computer systems. It is an environmentally friendly technology that does not take up space, does not produce noise, and has low electricity consumption.
RXRDP+ Thin Client Advantages:
Share one PC or Windows OS up to  100 or more users.

One device with  3 connection options (vSpace / RDP / AVD)

Low cost and 

Environment friendly.

No maintanence.

It saves energy by using 5 watts instead of a PC using 250 watts.
One device 3 connection options!

Share one PC or Windows OS up to 100 user or more by  NComputing Technology.
RDP Microsoft Remote Desktop connection and Remote FX support
AVD (Azure Virtual Desktop) support.
MULTIMEDIA ENHANCEMENT THROUGH MICROSOFT REMOTEFX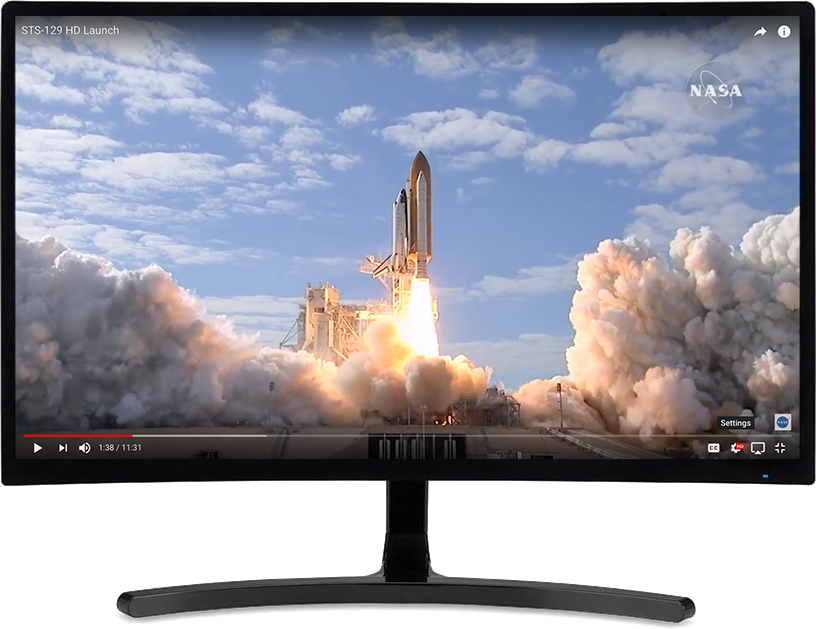 Enabling the Microsoft RemoteFX feature for RemoteApp or Remote Desktop connection greatly enhances the user's visual experience. RemoteFX delivers a higher-quality user experience than RDP alone because they have advanced coding and graphics virtualization. Host systems equipped with supported graphic cards will especially benefit.
NEXT-GENERATION THIN CLIENT DESIGNED FOR MICROSOFT AVD, MICROSOFT RDS, VERDE VDI & REMOTE PC ACCESS, AND VSPACE PRO DESKTOP VIRTUALIZATION
The new RX-RDP+ cloud-ready thin client is built on the Raspberry Pi 3+ platform to achieve great performance and value. Designed for Microsoft Windows Virtual Desktop (AVD) & Remote Desktop Services (RDS), VERDE VDI, VERDE Remote PC Access, as well as vSpace Pro, the RX-RDP+ bring enhanced performance with an affordable budget for single display computing. RX-RDP+ expands connectivity with integrated dual-band (2.4/5Ghz) WiFi and Gigabit Ethernet.
.
BROAD USB PERIPHERAL SUPPORT
With integrated transparent USB redirection, RX-RDP and RX-RDP+ thin clients utilize device drivers from the server side to provide extensive peripheral support including mass storage, smart card readers, audio devices, printers, imaging devices (e.g., webcams), serial devices, HID and custom devices (identified by Vendor ID and Product ID).
Enhanced single-touch and multi-touch screen support with built-in calibration tool are supported in native RDP connections.
RXRDP+ Connections:
Power in (USB-C)
HDMI video output
Speaker jack: 16bit/44kHz/Stereo high-quality audio
Gigabit Ethernet RJ45 port
4 USB  2.0 High-Speed ports with full USB redirection support (2 required for mouse and keyboard)
Kensington security port
Power button with sleep mode for additional power savings (on top)
RXRDP+ ve RX420RDP  models : Link
Quick Installation Guide : Link
Datasheet : Link